Futurist Designer Villas, Costa Blanca
---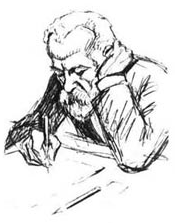 "Para hacer las cosas bien es necesario: primero, el amor; segundo, la técnica".
— Antoni Gaudí

"In order to do things well, it is necessary: first, the love; second, the technique".
— Antoni Gaudí
With designs inspired by the most popular architect in history (Spanish architect Antoni Gaudí), MIA presents this amazing opportunity to own your own truely unique and exclusive, futurist villa on the Costa Blanca. Construction ready within 8 months of signing the contract.

| Number | Plot Size m2 | Property Build Size m2 | Roof Terrace m2 | Total Construction Size m2 | Price € |
| --- | --- | --- | --- | --- | --- |
| 1 | 269.47 |  126.85 | 60.85 | 187.70 | 395,000 |
| 2 | 269.30 |  126.85 | 60.85 | 187.70 | 395,000 |
| 3 | 265.14 |  126.85 | 60.85 | 187.70 | 345,000 |
| 4 | 264.40 |  126.85 | 60.85 | 187.70 | 345,000 |
| 5 | 287.06 |  126.85 | 60.85 | 187.70 | 375,000 |
| 6 | 286.04 |  126.85 | 60.85 | 187.70 | 375,000 |
| 7 | 500 |  215.59 | 101.75 | 317.34 | 495,000 |
For more information
Your Lifestyle
The Moonlight Villas Residence has an excellent design, which includes a distinctive and innovative facade with a revolutionary construction system.  This system includes a flat roof which can be accessed via an staircase that is hidden behind the outer inclined facade from which you have a spectacular view overlooking La Mata Natural Park.
The design has been constructed in such way that you gain maximum comfort and practicality. In addition, our technical team will design the house according to your suggestions in the event you want to choose the layout, or desire other types of fixtures and fittings. All plots have a pool and outdoors areas such as garden, parking and pedestrian access, etc
Your Wellbeing
To keep you safe from cold in winter and heat in summer: Installation of air conditioning (by ducts in ceiling) with outlet grilles in all rooms and machines included, so you can adjust the climate for each room of the house. We also include the pre-installation of Air Zone system.
Double glazing, Climalit® mark (6 + 6 + 4) dual function: thermal and acoustic insulation.
Kitchens equiped with Scandinavian design floor to ceiling cupboards and has an island worktop with ceramic hob and extractor fan.
Undercounter stainless steel sink in the kitchen. Pre-installation for washing machine, dryer, oven
and dishwasher.
Upstairs, the bedrooms have an integrated bathroom on suite separated by safety glass partitions, which Upstairs, the bedrooms have an integrated bathroom en-suite separated by safety glass partitions which generates a greater feeling of spaciousness.
On the ground floor, the third bathroom gives service to the bedroom on this floor as well as to house guests.  All bathrooms include fixed glass shower screens.
Exterior faciawall in gray lacquered aluminium anthracite with RPT (thermal isolatia).
Video intercom and mailboxes for correspondence.
Mixer tap in bathrooms.
Aeroterm equipment for electric system hot water supply fed by electricity, this system uses the energy of air (a renewable source) and is more efficient than solar panels.
Your Safety & Privacy
Reinforced front door (security door) and panoramic peephole.
Roof or solarium is made with insolation elements that prevent water leaks, heat loss and cold air drafts.
The houses have excellent insulation systems, incorporating double walls with air chamber and thermal and acoustic insulation to enjoy the comfort, energy saving, independence and isolation.
Maximum Guarantees
The villas include a ten – year insurance policy that covers the damage caused to the building by flaws or defects affecting the foundation or other structural elements.
The developer reserves the right to modify the materials or makes indicated herein with another type equivalant or superior in quality.
For more information